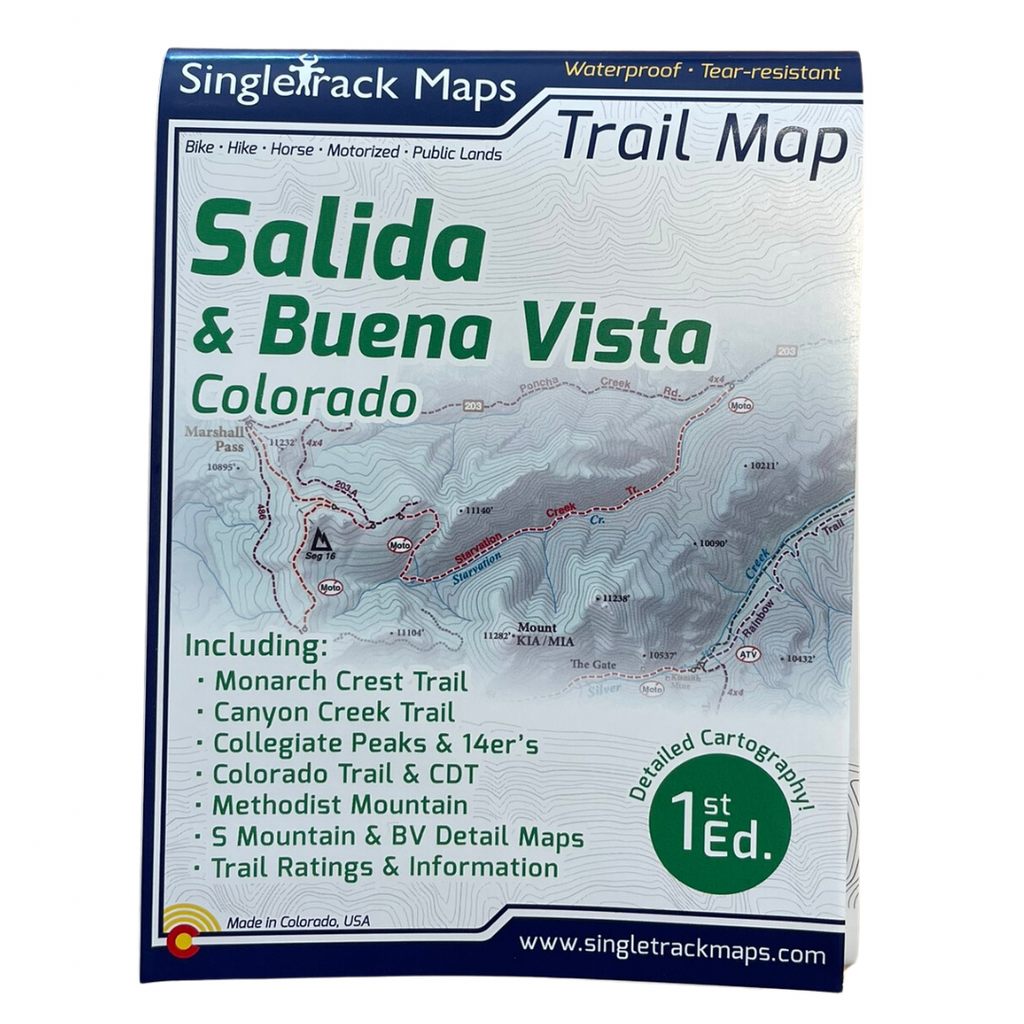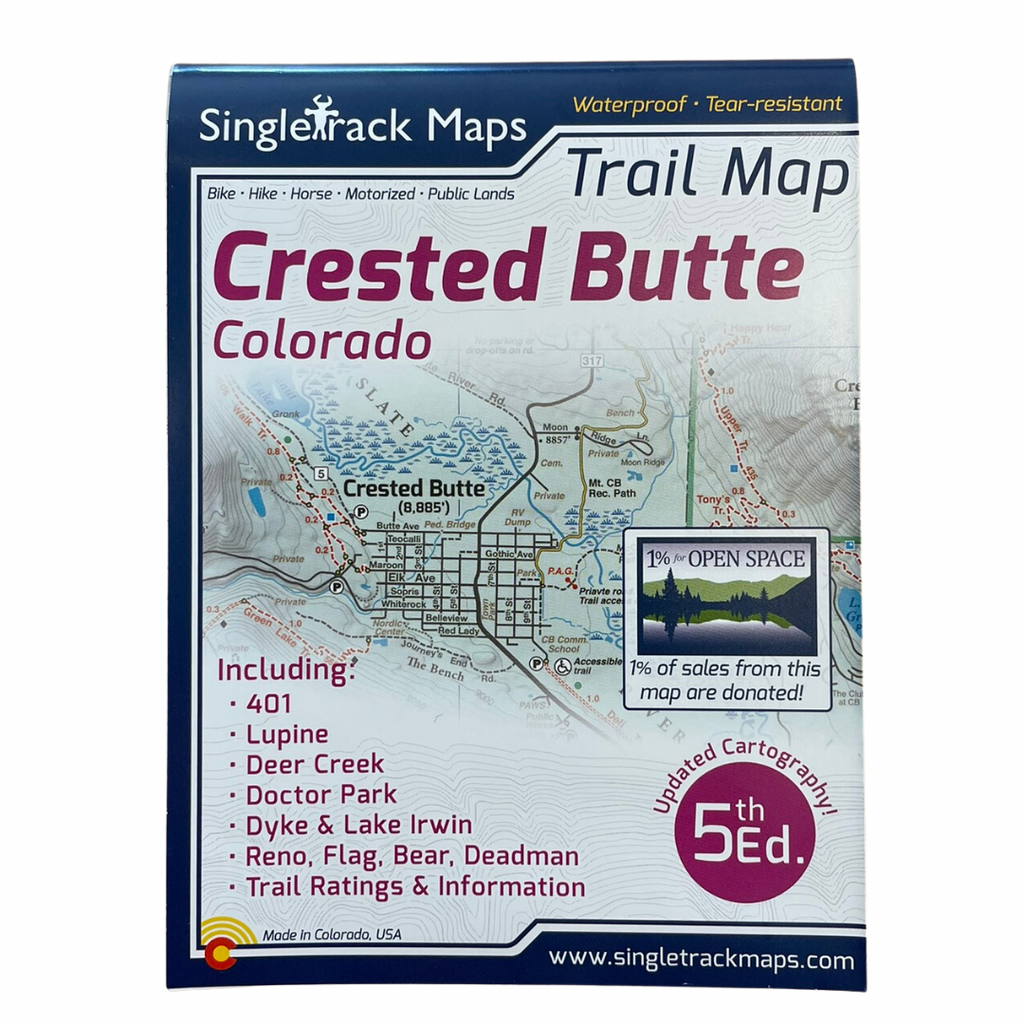 Singletrack Maps
Designed for Hike, bike, horse, motorized, public lands, camping & more...
Printed on waterproof & tear resistant paper for rugged toughness!
​Map Details:
Trail Information and Ratings: Easy, Medium, Difficult
Scale 1:90,000 - 1in = 1.42 Miles or 1in = 2.2 Kilometers
Detailed Contour Lines. Contour Interval = 80ft  
Measures 4" x 5.5" folded and 36" x 22" fully open
Printed in May 2022
Field Checked & Accurate!
Field checked cartography for the most accurate and up-to-date map available! We don't rely on other parties for our data, we get outside and collect our own trail and geographic data.

Detailed
We have spent years collecting geographic data and using local knowledge to give you the most detailed cartography for the areas covered in the maps. ​Lots of the information and geographic knowledge on this map can't be found on any other maps!

See the Whole Picture
Stop staring at that tiny phone screen & see the entire landscape in one glance on this map! Beautiful and accurate cartography gives you the "big picture" view without having to scroll around on a 4" digital screen.

Trail Information
A trail information panel is  included on the map. This information panel describe many of the most popular local trail rides & include specific stats like mileage and elevation gain / loss. The side panel also includes information about campgrounds, local agencies and weather.
A trail map for all users
This map covers all user types from Hiking only trails, Non-Motorized Multi-Use trails, Motorized Multi-Use trails to 4x4 trails. This map is NOT just for mountain bikers we love to hike too and we spent a great amount of time gathering data on hiking only trails and 4 wheel drive trails.
Local
Made in Colorado! From the cartography to the final printing. Every step takes place in Colorado. Buy Local!
The Salida & Buena Vista Map include:
Monarch Crest Trail
South Fooses Creek Trail, Greens Creek Trail, Agate Creek Trail
Starvation Creek Trail, Silver Creek Trail, Rainbow Trail
Marshall Pass
S Mountain (Arkansas Hills)
Methodist Mountain
Buena Vista Midland Trail System
Broken Boyfriend
Vitamin B Trail
Fourmile Travel Management Area
Colorado Trail
Continental Divide Trail (CDT)

Canyon Creek Trail

Tunnel Lake Trail

Tomichi Pass, Hancock Pass, Williams Pass, Alpine Tunnel
Poplar Gulch Trail
Hope Pass Trail
Chinaman Gulch 4x4 Trail
Iron Chest 4x4 Trail
Iron Mike Mine 4x4 Trail
Twin Lakes
Cottonwood Pass
Aspen Ridge
Browns Canyon National Monument
The Crested Butte Map Includes:
Lupine Trail
​Baxter Gulch Trail
Gunsight Connector Trail

401 Trail

Snodgrass Trail

Upper & Upper Upper Trail
s
Lower & Upper Lower Trails
CB Mountain Resort Trails

Raggeds Wilderness Area

Green Lake Trail

The Dyke Trail

Deer Creek Trail
Strand Hill Trails

Brush Creek Tr & Star Pass
Teocalli
Reno/Flag/Bear/Deadman
Spring Creek Canyon
Doctor Park Trail