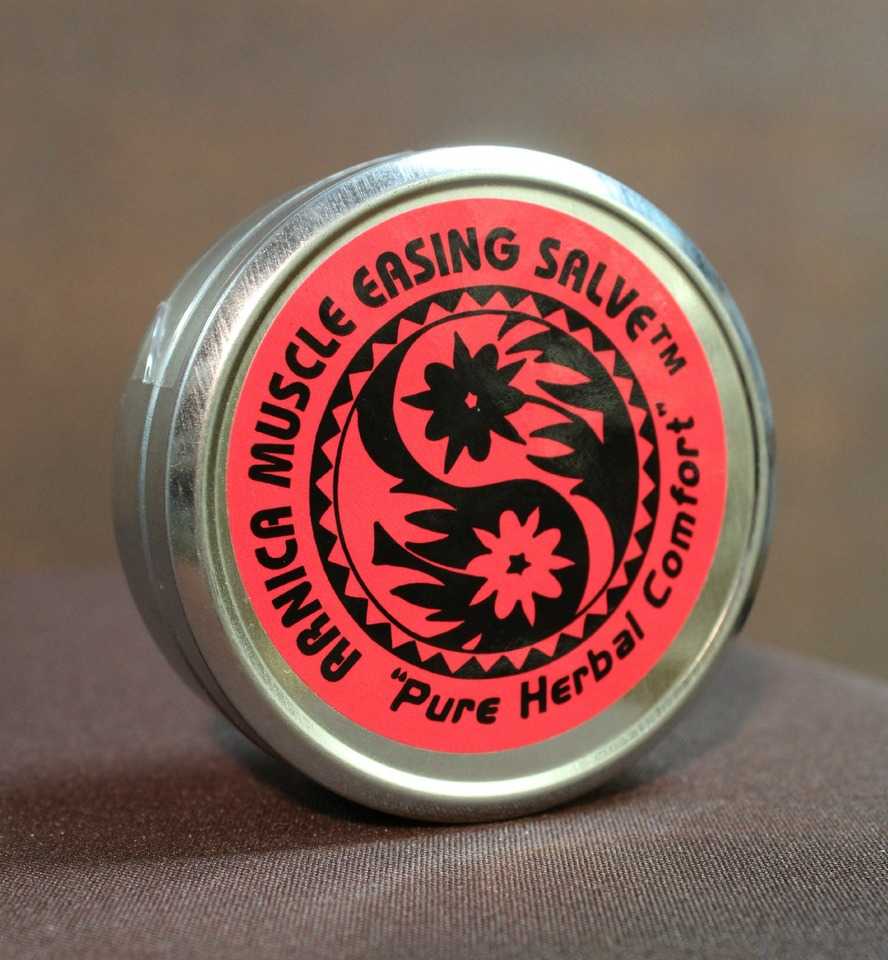 Super Salve Muscle Easing Arnica Salve
The Arnica Muscle Easing Salve by The Super Salve Co. is a favorite for quick relief of muscle aches, joint pain and tension in the body. It is a rich, salve texture that can be rubbed into the affected area to provide deep penetrating relief. It is perfect after working out, or doing any kind of strenuous activity. It provides a heating and cooling sensation that alleviates pain in problem areas of your body. The tingling sensation it provides, enlivens your senses, helping you feel strong and prepared to face physical tasks.
Application: Apply to effected areas as often as needed.
All Natural Ingredients: Olive oil; organic arnica flowers; sweet almond oil; beeswax, cocoa butter; African shea butter; vitamin E oil; and pure essential oils of wintergreen, camphor, ginger, clove, cayenne, and a variety of mints and sages.
Caution: External use only. Avoid contact with eyes. Not recommended for use during pregnancy. Do not use on open wounds, rashes or sensitive areas. Keep away from children.
1.75 oz tin