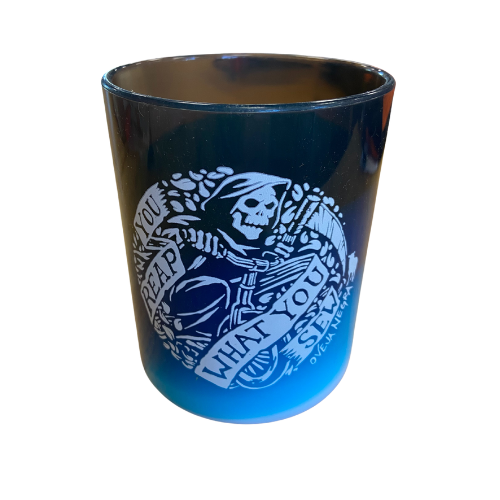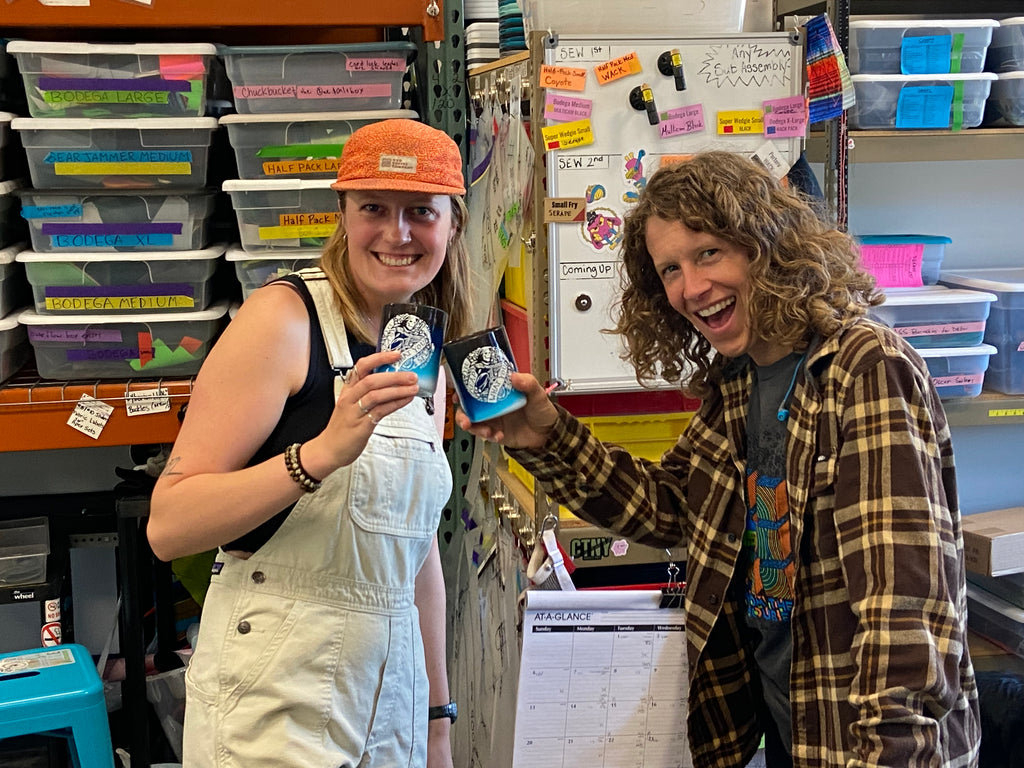 Reap What You Sew - Silipints™ Rock Glass
For the occasion when your feeling particularly fancy! These rocks glasses are for when you are ready to pour your favorite 12-year apple juice and ready to indulge in all things classy. Pinkies out!
This design represents our unwavering love for sewing, growing things, trashy punk rock, and all things that are lovely because they are a little rough around the edges. It's about working hard today with the hope that we will be given the opportunity to hustle even harder tomorrow. We always hear that life is about finding balance. We're not exactly sure what that means, or if it means anything at all, but we feel this design represents some sort of balance. You take the good, you take the bad, you take them both, and there you have the facts of life. As we bravely and confidently venture into tomorrow, remember- You reap what you sew!
Volume: 12 oz. 

Dimensions: 4.3"H x 3.3" diameter at top rim; 3.3" diameter at bottom.

Made from 100% food-grade silicone.

Free of BPA, BPS and pthalates.

Safe for hot and cold drinks

Features thick, sturdy yet squeezable walls that are not soft and squishy.

Grippy outer surface and nonslip base prevent accidental slips and drops.

Thick-walled silicone also helps keep your drink cold.

Will not chip, crack, scratch or fade.

Food-grade silicone is antimicrobial.

Fits most standard vehicle cup holders.

Dishwasher safe.